On the surface, Josh Hamilton looks like anything but a role-model. A former alchoholic with tattoo sleeves is not exactly the type of guy moms want their sons hanging posters of, but the Rangers outfielder is the definition of what a sports hero should be.
Last night, Hamilton blasted a Major League record-tying four two-run home runs against a hot Orioles ballclub. He is the best player on the best team in baseball. But, it's not Hamilton's arm or bat that separates him from other modern day "superstar" athletes, it's his ability to battle through setbacks.
Off-field stories are usually not a good sign for pro athletes. Mug shots, infidelity, and over-the-top spending seem more apart of sports culture today than what happens on gameday. Athletes are celebrities. The best are groomed to be in the spotlight at an early age.
Josh Hamilton is no different. His story is well documented. He was an all-world prospect who flamed out early in his career because of drug and alcohol addictions. He then turned his life around becoming an annual MVP candidate and leading the Texas Rangers to back-to-back World Series appearances.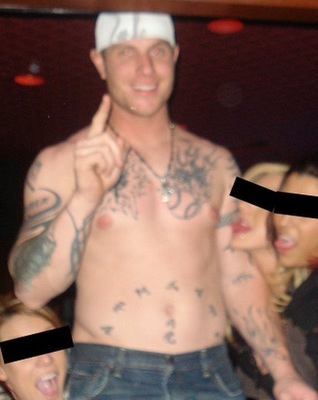 But, over the past year, Hamilton's life had a pair of turning points that could have derailed his recovery. The first came on a perfectly sunny afternoon at the ballpark when he was trying to make a young fan's day by flipping him a ball. The boy's dad went to grab it, flipped over the rail, and fell to his death. Hamilton is in no way to blame for the tragedy, but it no doubt weighed on him heavily.
Then, during the off-season just months after his team essentially gave away a world championship, Hamilton relapsed and had a few drinks at a bar.
What he did following that setback was the most impressive showing by an athlete I've seen in quite some time. He sat in front of the media and took the heat. He made a mistake and talked openly about it in a press conference. He didn't try to hide his problem or blame others for his lapse in judgement. Hamilton stood in there just as tough as he does in the batters box and met the critiscism and concern head on.
Hamilton was voice for millions of others who are dealing with their own form of addiction. He is a monster athlete who showed he too can be torn down by something bigger. But, committing to overcome that problem, and doing so somewhat publicly, proved Hamilton is more than just a strong man, he is a role-model.
That was months ago and his demons, I imagine, still haunt him daily. But, at least on the field Hamilton has cast those aside and is putting together another remarkable season.
He leads all of baseball, both the American and National Leagues, in batting average (.406), home runs (14), and runs batted in (36).
Sports is in an era where its stars are babied and pampered. Excuses are made more frequently than clutch performances. Stars tell us how great they are and then often are just the opposite.
Josh Hamilton is different. He talks openly about his flaws and struggles. He knows his star sometimes flickers, but he is an example of how good can prevail if you accept that life is a constant battle to get better.
Hamilton will go through slumps on and off the field again, that is almost guaranteed. But, how he has handled all of his setbacks proves in the end he will still be standing and unfortunately for Major League Baseball pitchers, standing tall and strong in the batters box continuing to belt homers near the stars like he did Tuesday night. That's appropriate, considering Hamilton is as bright of a star as there is today.